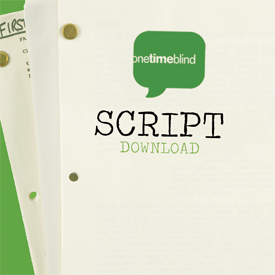 Time Ticking - Script
$10.00
One person walks onstage and asks the audience members for help. She
proceeds to have the audience speak out different things from stage to create
noise. Once everyone is onstage, the Devil and Jesus join
the people onstage in the background and start speaking softly behind them. As
each person from the audience leaves the stage, the audience only hears the
words of Satan and Jesus.
Theme: Choices; Materialism; Lifestyle

Suggested Scriptures:
Length: 5 Minutes
Cast:1 female, 2 males plus 6 audience members

Props: sunglasses (to represent Devil); remote control; football; large textbook; cell phone