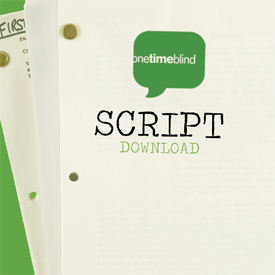 I Am Here Christmas (Mini-Movie Version) - Script
$10.00
It's Christmas, and two girls think the only meaning of Christmas is that Jesus
was born and is now an object to be decorated. They don't understand that Jesus wants a
relationship with them, even at Christmas. Jesus insists that it's about more than a surface
Christmas celebration. When the girls don't understand, they leave.
Theme: God's Presence; Christmas; Lifestyle; Relationship

Suggested Scripture: John 8:42, Revelations 3:20
Length: 2 minutes
Cast: 2 females; 1 male
Props: large wooden manger; yard-sized plastic nativity set; Christmas light strands; ornaments; various Christmas decor